Personalized 1.5 Inch Route 66 Zipper Pull/Bag Tag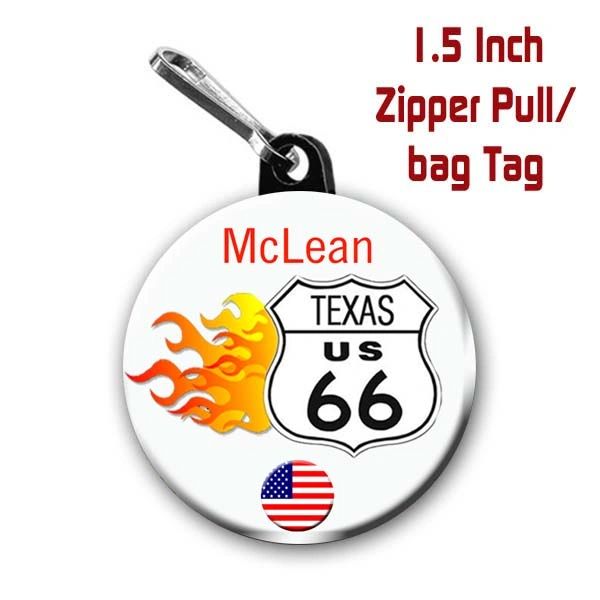 Personalized 1.5 Inch Route 66 Zipper Pull/Bag Tag
>LARGE 1.5 INCH ZIPPER PULLS/BAG TAGS FEATURING A PERSONALIZED ROUTE 66 GRAPHIC WITH THE CITY AND STATE NAME OF YOUR CHOICE

> THESE ZIPPER PULLS ARE 2.5 INCHES LONG WITH A LARGE 1.5 INCH CHARM

>PROUDLY AMERICAN MADE

>DECK OUT THE ZIPPER ON YOUR FAVORITE COAT, SWEATER, BACK PACK, BOWLING BALL BAG, EQUIPMENT BAG, SCHOOL BAG, IF IT HAS A ZIPPER, HOOK THIS ON THERE.


>PLACE IT ON YOUR LUGGAGE, IPAD CASE, ETC.

>THE MORE YOU BUY, THE CHEAPER THE SHIPPING COST PER ITEM

>
THIS ITEM IS FLAT ON THE BACK, IT IS NOT A ROUND BALL!!
Reviews