Personalized 1.5 Inch Cancer Survivor Zipper Pull/Bag Tag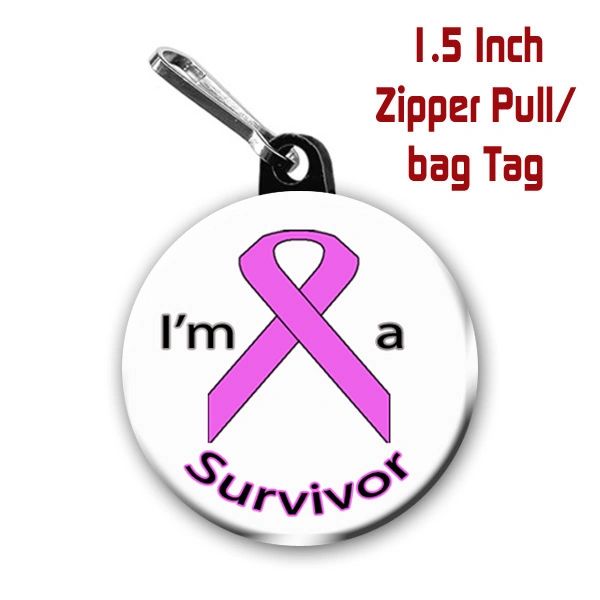 Personalized 1.5 Inch Cancer Survivor Zipper Pull/Bag Tag
> Large personalized zipper pull/bag tag featuring I'm a cancer survivor graphics.

> These zipper pull/bag tags are 2 1/2 inches long and the charm is 1.5 inches in diameter

> Proudly Made in America

> Use on your coat, sweater, golf club bag, back pack, school bag, equipment bag, if it has a zipper then it needs one of these!

> The more you buy, the cheaper the shipping cost per item.


Reviews