Personalized 1.5 Inch School Chess Club Zipper Pull/Bag Tag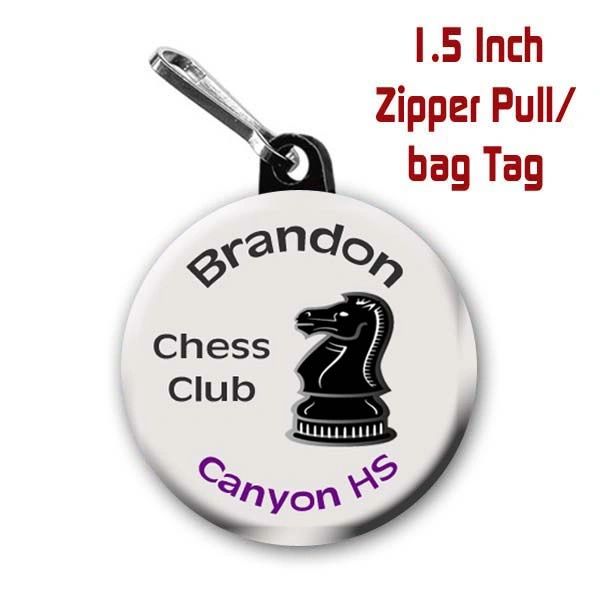 Personalized 1.5 Inch School Chess Club Zipper Pull/Bag Tag
>Large 1.5 inch zipper pull/bag tag marching band personalized with name, school name and colors.

>Team colors will be used as shown
> These zipper pull/bag tags are 2.5 inches long with a large 1.5 inch button
>Proudly American Made
>Use on the zipper of your coat, sweater, school bag, back pack, instrument case, duffle bag, golf bag, etc.
>The more you buy, the cheaper the cost due to combined shipping cost.
>Buy for one member or get them for the entire band!!



Reviews