Route 66 Christmas Tree Ornament Double Sided with VW Bug Graphics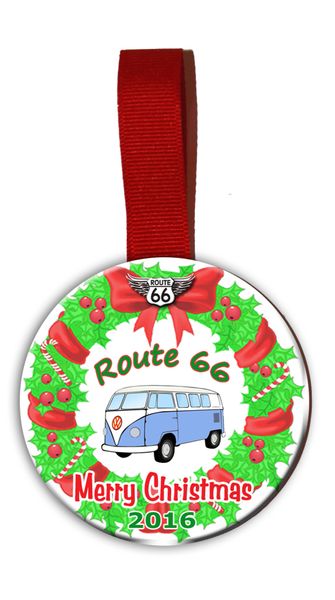 Route 66 Christmas Tree Ornament Double Sided with VW Bug Graphics
 >Personalized 3 inch Route 66 Christmas Tree Ornament with a VW bug  surrounded by a christmas wreath graphic .
>The red ribbon is 2 1/2 inches long and I will provide a small silver hook to hang this great looking ornament on your tree.
>The ornament is very thin as the second photo shows. Easy to store.
>Total length is 5 1/2 inches

> The printed graphics are sandwiched between a metal button and a clear piece of mylar to protect against dirt and moisture
>Great 66 collectible for all you 66 roadies
>Free Shipping


Reviews