Route 66 fridge magnet featuring Muffler Man in Gallup, NM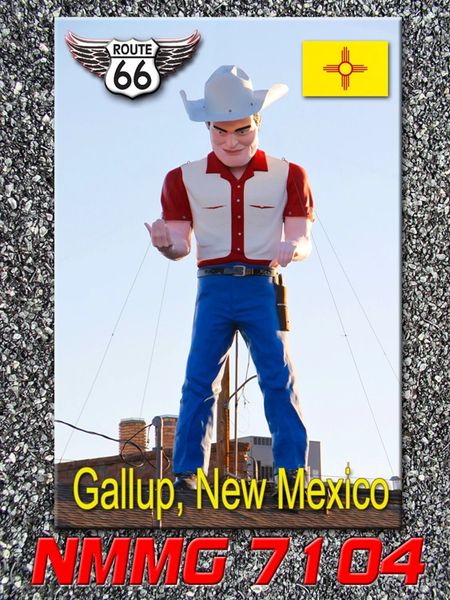 Route 66 fridge magnet featuring Muffler Man in Gallup, NM
>Route 66 3 inch x 2 inch fridge magnet.
>Featuring an image of a muffler man in Gallup, NM

>Proudly designed and made on Route 66 by a lifelong Route 66 enthusiast and business owner.
>Contact me for wholesale info.
>Graphics are sandwiched between a piece of metal and a clear piece of mylar to protect against dirt and moisture.
>Featuring the photography of award winning photographer Doug Knight

Reviews