Wine glass charms set of 8 Route 66 themed charms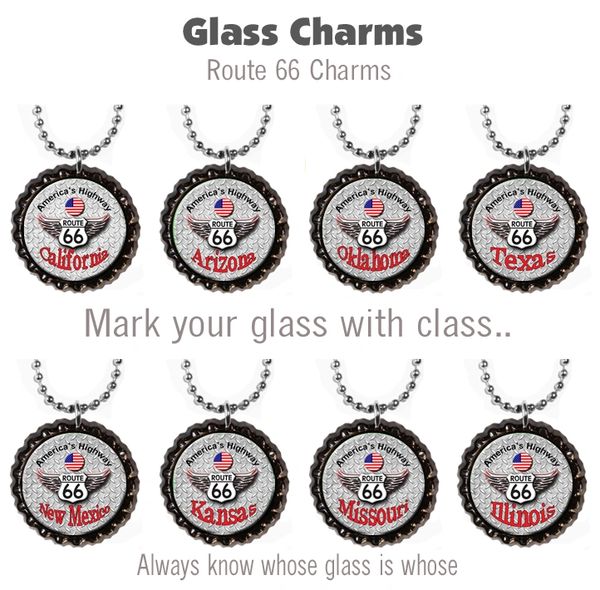 Wine glass charms set of 8 Route 66 themed charms
>8 Route 66 themed wine glass charms

>Features the 8 states that comprised Route 66 to help you identify each glass.

>Chain is app. 4 inches long and the charm is app.1 1/4 inch in diameter.

>The frame surrounding the charms is metal and the charm features graphics sandwiched between a metal button and a piece of clear mylar to protect against dirt and moisture.

>You will be the envy of all your friends with these great looking, unique glass charms.
Reviews